Dragons Breath 16 x 20 wrapped canvas (resin)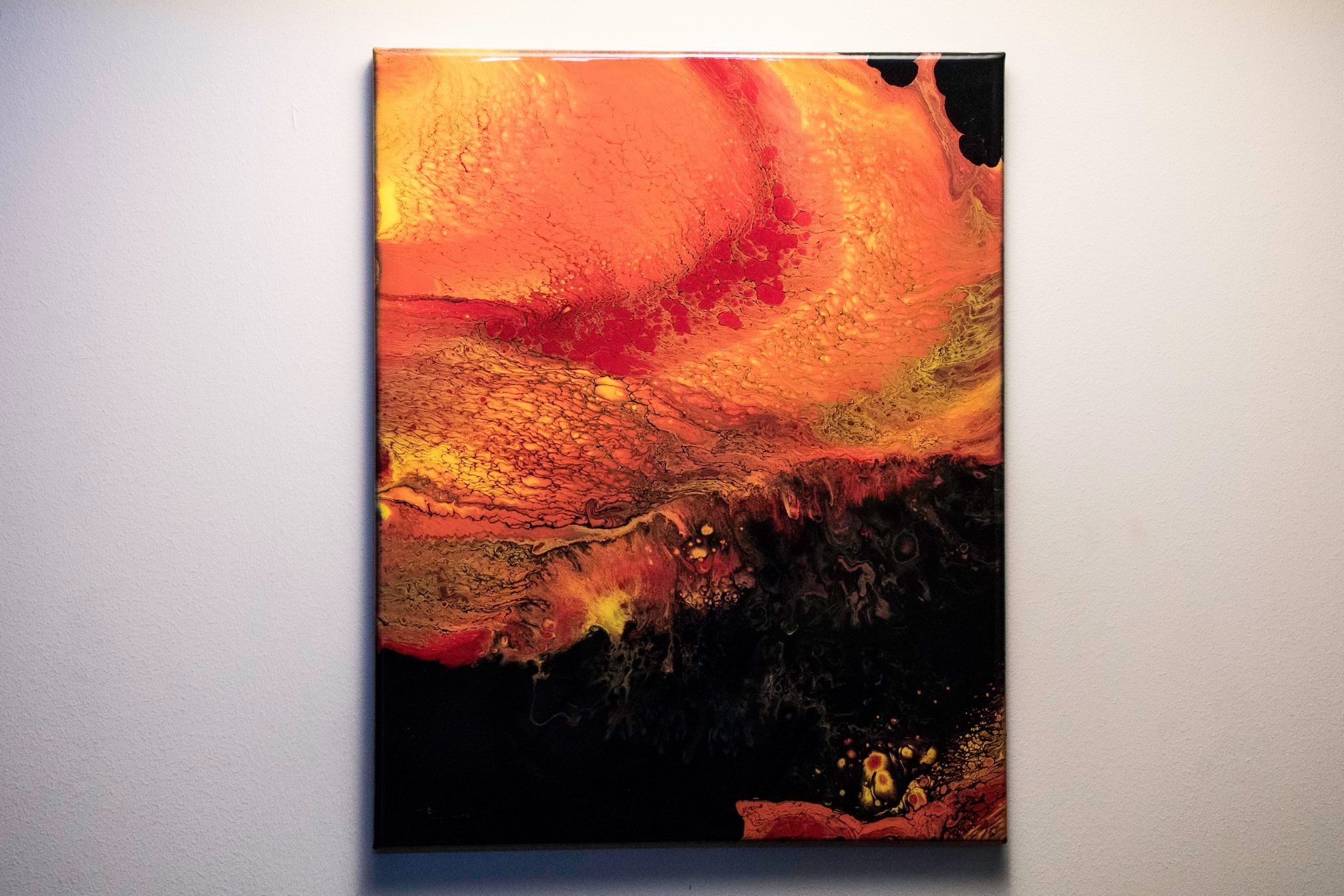 Dragons Breath 16 x 20 wrapped canvas (resin)
I love all things dragon, as soon as this pour was completed I could imagine the dragon off to the side blowing some serious flames my way.
This piece is a 16 X 20 wrapped canvas painted with acrylics using the swipe method and sealed with resin resulting in a fantastic shine. This beauty is ready to hang, beautiful oranges, reds and yellow. It's quite dramatic. I can't wait to see a picture of this painting in your home.
There is a little bit of a story about this painting:
This original painting is also being offered as a numbered, signed poster. The painting was deconstructed and reconstructed through a partnership with a printing company focused on charitable work for endangered environments. Please send me an email if you might be interested in the poster version soon to be available for $40 with $10 of that being donated to two charities. One of my choosing and one of the printing companies choosing. Decorate your house and make a difference. It doesn't get any better than that.